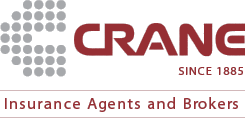 At Crane, we provide the tools, resources, and knowledge to deliver the right Railroad insurance solutions for you. Our Railcar Insurance .com services include:
Loss Control
From identifying potential hazards to safety training for your employees, your Crane Loss Control consultant will team with you to control your risk exposure. Aggressively identifying and managing the risks of your business results in fewer losses and fewer claims. Over time, taking this approach means you will better control your insurance costs.
Surety and Bonding
If you need surety and fidelity in your business, we will identify the best solutions to keep moving you forward. We have developed, implemented and managed innovative programs for many satisfied clients.
Claims Specialists
If you have a claim, settling it quickly and fairly is the most concern. Working with our team of Claim Specialists, your Crane Broker is your advocate. We work every day with companies who know us and respect how we do business. You can count on Crane to be there with you.
Benefits
Protecting your business means protecting your employees. Our staff of Benefits Specialists will work with you and your broker to analyze the best combination of benefits for your employees and your company.
Crane is excited to introduce our newly expanded Benefits & Financial Services Department. We now have the ability to better serve the financial and benefits needs of our clients, both individuals and commercial accounts. As your advisors, we will analyze your current programs and make recommendations to improve coverage, pricing and service. We then pair your needs with the right products and services. Our services are provided by the same type of highly skilled professionals that Crane utilizes in it's property and casualty departments. All of this works to ensure our clients have the best programs available at the most competitive prices.

The Crane Benefits and Financial Services Department wants to be your trusted advisor delivering straight talk, transparency, and solid solutions.
Our Promise:
...To provide our clients (and their employees) comprehensive consulting and/or brokering services in employee benefits, investments, human resources, risk management, and related administrative services.
...To help our clients design, implement, and oversee efficient programs that help to maximize their organization's resources, while increasing their firm's value and reputation.
...To be an effective partner (trusted advisor) helping plan sponsors manage their fiduciary responsibilities and risks.